We are a community of Christians who identify with the Anabaptist faith tradition and we're glad you're here! We welcome people of all faiths, including seekers.
All are welcome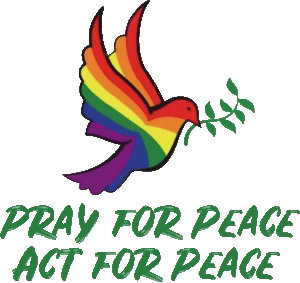 At University Mennonite Church we're committed to removing the barriers that separate us, and we welcome you as we gather in worship, fellowship, and service. We believe a Christ-centered church should be a place of belonging for all people, and we welcome your faith as well as your doubt.
We value and respect the unique contributions each person brings to the body of Christ. We recognize the sacred worth and dignity of all people and celebrate the image of God in our diversity. All are welcomed, just as they are—regardless of race, ethnicity, sexual orientation, gender identity, ability, physical and mental health, education, and economic or marital status.
Worship
We meet for worship each Sunday in our building and also provide a remote worship experience on Zoom for those who are unable to join us in person. You're welcome to join us for worship on Sundays at 10 am eastern time. Click to find out how. Or if you just want to talk to someone, reach out and we'll get back to you.
Watch the video on our side bar to hear why University Mennonite community members call UMC their church home.
PSU students
We welcome you to worship with our church family on Sundays at 10 am. Find out more about worship and view recordings of past services. We're meeting in-person and on Zoom. To request the link to join us for Zoom church just fill out a contact form.
Let us know if you would like a ride to worship on Sunday by filling out a contact form and we'll get back to you to arrange for a ride.
Latest web page updates
Worship Service Audio and Video Recordings – Updated weekly on Sunday/Monday
Worship Bulletins – Updated weekly on Saturdays
Sermon Texts – Updated weekly as provided
Side Bar "Thoughts from Pastor Kate" – updated weekly with Kate's newsletter (usually Thursdays)
Check out our calendar for what's happening at UMC